The perfect Hifz Quran online course to easily memorize the holy Quran online. Learn Quran memorization online for kids & adults with online Hifz Quran classes.
Learn Quran memorization online
Need to learn how to memorize Quran online. It became easier than you may think with online Quran classes and certified Arabic native Quran tutors.
With Quran Academy Live, you can easily start doing Hifz Quran online through easy and interactive methods. Our target in Quran memorization classes is to make sure the recitation of the Quran is correct and the rules of Tajweed are applied while reading.
Students in online Hifz Quran classes learn the correct reading of a portion of Quran in every class (Some Ayas or a short Surah). The student must then practice that portion in order to read it by himself in the next class without looking at Mushaf. By doing this method, reading a few Quran Ayas in class, practicing, and reading next class without looking, then the student will become Hafiz of some portions of the holy Quran in a short time.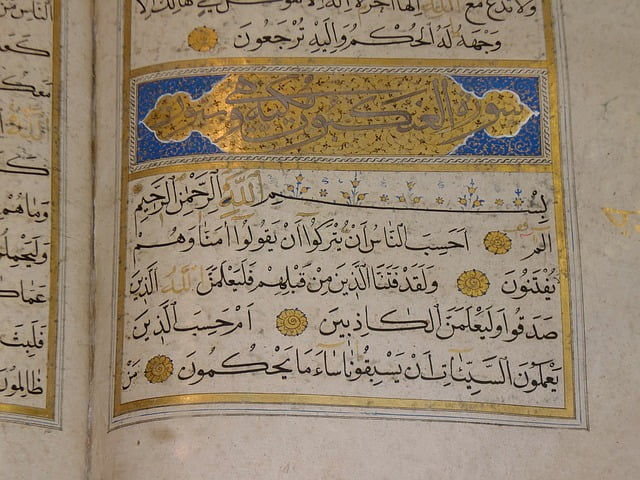 About Quran memorization course
If you are thinking about memorizing Quran to be able to recite it in Salah and get the reward of memorizing the book of Allah, this is the right course for you. In, this course, our Quran tutors will support you in your journey to memorizing Quran by correcting your recitation in classes and giving you some Ayas every class as homework to memorize. This is the usual way of memorizing the holy Quran.
Quran memorization importance
Learning Quran memorization is essential for every Muslim. For this reason, we read Quran in Salah and get rewarded Hasanat by doing so. And also, for Quran is the message of Allah and His revealed book to the prophet Mohammed Peace be upon Him.
It has been Narrated by `Uthman that, The Prophet (ﷺ) said, "The best among you (Muslims) are those who learn the Qur'an and teach it." 

(Bukhari)
The prophet said "A person who recites the Quran and has memorized it will be with noble scribes (Angels/Prophets, in Jannah).

(Sahih Bukhari, Hadith: 4937)
Quran also is the only book that people memorize around the world. It is even recited in the same exact way that was in the time of the prophet Mohammad peace be upon him. Memorization of Quran by Muslims was one of the reasons Quran is protected and did not change over time.
Why do you need a Quran tutor for Quran memorization?
The main reason you need a Quran tutor for Quran memorization is that you should make sure you are reading correctly along with applying the rules of Tajweed. Memorising without a tutor may lead you to memorize words with a wrong pronunciation and this will be difficult to change later.
Key benefits
Gain the support of a Quran tutor to assist you in Quran memorization
Be Hafiz of the book of Allah in the shortest time
Memorizing Quran with proper Tajweed
Enjoy the benefit of Hifdh some parts of the holy Quran that nothing equals its pleasure